How to Travel to Italy on a Budget
Italy is famous for many things and is one of the most travelled to European countries by youth. Italy is one of the most expensive places in which you can choose to travel, followed by France. But with an ISIC card, you can make every dollar worth it and save on so many different parts of your trip! Below we have highlighted some of the discounts ISIC offers you so you can make the most of your next trip.
Activities 
10% off all activities with Guide Escursionistiche AESSEDI

2 EUR odd entrance tickets at Mostra di Leonardo

3 EUR off admission at Cascata Delle Marmore Waterfall 

Access to special fare price at Pinacoteca Ambrosiana 

20% off a Murano Glass Marker Tour and Workshops at Vetreria Artistica Colleoni

5 EUR discount on admission tickets to Cinecitta World Amusement Park 

7 EUR discount on admission tickets at Ducal Palace 

20% discount at Colleoni Artistic Glassworks

3 EUR exclusive discount at Caves of Castellana 

Reduced rates at Vatican Museums 

Discounted prices at Peggy Guggenheim Collection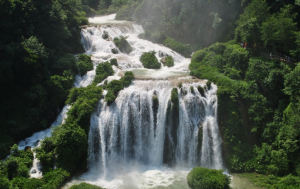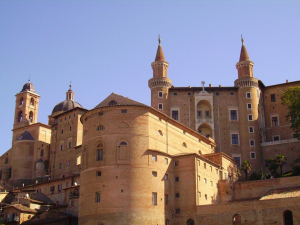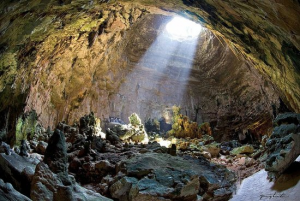 Trips 
20% off a tour of Rome on Big Bus Rome

15 EUR off for your surprise trip with Waynabox 

Up to 5 EUR off City Card with Turismo Torino 

8% off the purchase of a Venice Box 

10% off on authentic experiences with Wonderful Italy 

10% off experiences with Withlocals 

1 EUR discount per day on each type of card with Turin + Piedmont Card 

10% off your next vacation in Rome with Youth Station
Food 
10% off restaurant bill at Rossopomodoro

10% off restaurant bill at Anema e Cozze 

10% off restaurant bill at Rossosapore 

20% discount on the menu at Fat and Crumbs 

10% discount on the menu at Olivia Natural Bistrot 

10% discount on rotisserie a Pereira Girarrosti
Accommodations
10% off accommodation in the centre of rome with Interno 7 Holidays Rooms

10% off overnight stay at A&O Hostels 

7% discount for your accommodations in the center of Palermo at At Friend's Home 

10% discount on the best available rate with Generator Hostels 

5% discount on the overnight rate at Turin Hostel

10% discount on accommodations at Vatican Rome Apartments
Check out even more discounts that you can take advantage of in Italy with your ISIC card by visiting ISIC Italy's website. If you are looking to travel anywhere else worldwide, check out the official ISIC page https://www.isic.org/  to see what deals you can use there too!