Holiday Gifts on a Student Budget 
Looking for some last-minute gifts for the holidays?
–
Trying to find something cool for that person that you never know what to get?
–
ISIC Canada can help! ISIC offers hundreds of discounts within Canada and in 130 other countries around the world so that you can save in everything that you do!
For someone who loves an adventure
ISIC Canada's main focus is on travel-related deals! You could get that person who loves adventure a ticket to the CN Tower, to Parc Olympique, to Ripley's Aquarium of Canada, to Medieval Times Dinner and Tournament, or to MTL Zipline. There are so many other places and experiences for people to explore with ISIC – check out our website https://www.isic.org/ for more deals within Canada but also in hundreds of other countries worldwide!
For someone who loves makeup
Get 15% off sitewide at Biotherm – a company that uses the power of the earth's living waters in advanced skin solutions that work deep in your skin. Your friends or family will feel refreshed and new with their extensive line of products. 
Or look online at Urban Decay, they have a wide range of high-performance cosmetics in insane ranges of shades. You are bound to find something that any makeup junkie would love to use with a quick browse through their website. And as a plus, with ISIC, you can get 15% off on their online store!
Finally, if you are looking to maybe get something a little more high end, check out YSL Beauty. You can get 10% off orders over $65 at a company with dozens of collections of top-rated fragrances, makeup, and skincare.
For someone who loves electronics 
Today, a lot of people are interested in trying new technologies that can easily make their life more efficient. With Apple education pricing, you can discover new iPhones, iPads, Macs that anybody would love due to their advanced technologies and simplistic designs – trusted me you cannot go wrong with gifting these products. With Dell, they have an even wider range of selection of different technologies – with up to 25% off you can afford to get the gamer in your life some cool gaming gear/devices, to get the photographer in your life a new camera or supplies to go with what they already have, to get your friend who just so happened to dump water all over their computer a few weeks a new waterproof case for their laptop – because I'm 100% guessing there is NO WAY you would buy them a new computer haha, or to get a music lover a loud outdoor speaker! 
For someone who loves to workout 
Do you have that one friend that in all their free time is always at the gym? Or that one friend who constantly asks if you want to start going to the gym with them? Well with ISIC you can fuel that desire with our Myprotein discount.
Myprotein is an amazing company that develops comfortable gym clothing and sports nutrition products, such as supplements, protein powders, vitamins, and high-protein foods and snacks. Make their next workout their best one yet!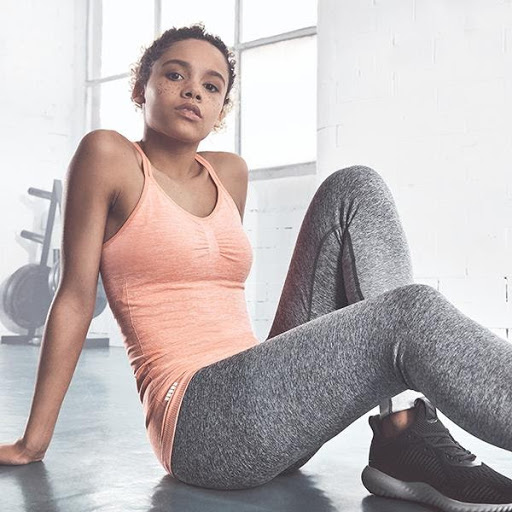 For someone who loves clothes   
Clothes can honestly be the easiest thing to buy someone but equally the hardest thing. Feel free to check out Garage clothing, Dynamite clothing, Addition Elle, RW&CO, and others and use the corresponding ISIC discount for some amazing clothing deals where you can save up 15% off! 
What is ISIC?!
So with all these discounts that I have highlighted throughout this post, you are probably wondering what ISIC is and how you can get it, so you can take advantage of these amazing deals! The International Student Identity Card (ISIC) is for ALL full-time students and is your passport to access student discounts in Canada and around the world. An ISIC is the only internationally-recognized student ID, making cardholders members of a truly global club. Every year more than 4.5 million students from 130 countries use their ISIC to take advantage of offers on travel, shopping, museums and more, worldwide. Check out our website https://isiccanada.ca/ for more information.
Quick Note: It only takes like 4 minutes to register for a card, so what are you waiting for – start saving today for the holidays!