Learn how to cook delicious meals using these five simple tips
   Knowing how to cook is a useful skill to have during university/college and once you graduate. If you are still new to cooking or want to get better at it, your college/university years are the prime time to develop this skill. Cooking a meal doesn't have to be a hard thing to do especially when you use a meal service delivery like Chefs Plate. In this blog post, I'll teach you 5 simple tips to cooking with Chefs Plate as a beginner cook that you can also apply to other meals you learn to cook in the future.  
1. 

 

Clean up your kitchen and make space on the kitchen table or countertop
Having a clean kitchen before you make any meal is essential! I for example, have a small kitchen and so when I need to cook, I clean it up a bit and move a few things around to make space to prepare everything I need to cook with.
 

2. Prepare your ingredients and kitchen tools
My cooking teacher in middle school would always tell the class to get out the tools we needed to cook whatever meal we were making and start putting together the ingredients we needed before we actually started cooking. I think she did this for two reasons – to not rush us with cleaning when class was over and to teach us how to cook within a time limit. I recommend preparing everything you need before you start cooking. It will save you time and most importantly, your sanity as a new cook. With your Chefs Plate meal kit, you will have all your ingredients ready to go and all you need to get out is the the kitchen tools you'll need to cook with.
3. Place the recipe somewhere you can easily read it 
When you order your meal kit from Chefs Plate, you will receive recipe cards to help guide you how to cook the meals you've chosen. Place the card someplace you can see it and preferably standing up so that when your hands aren't free to hold it, you can still read it. If you want, you can even buy a cookbook stand from Amazon to place your recipe card – you can also use this stand for your future meals too! Here is a clear foldable cookbook stand.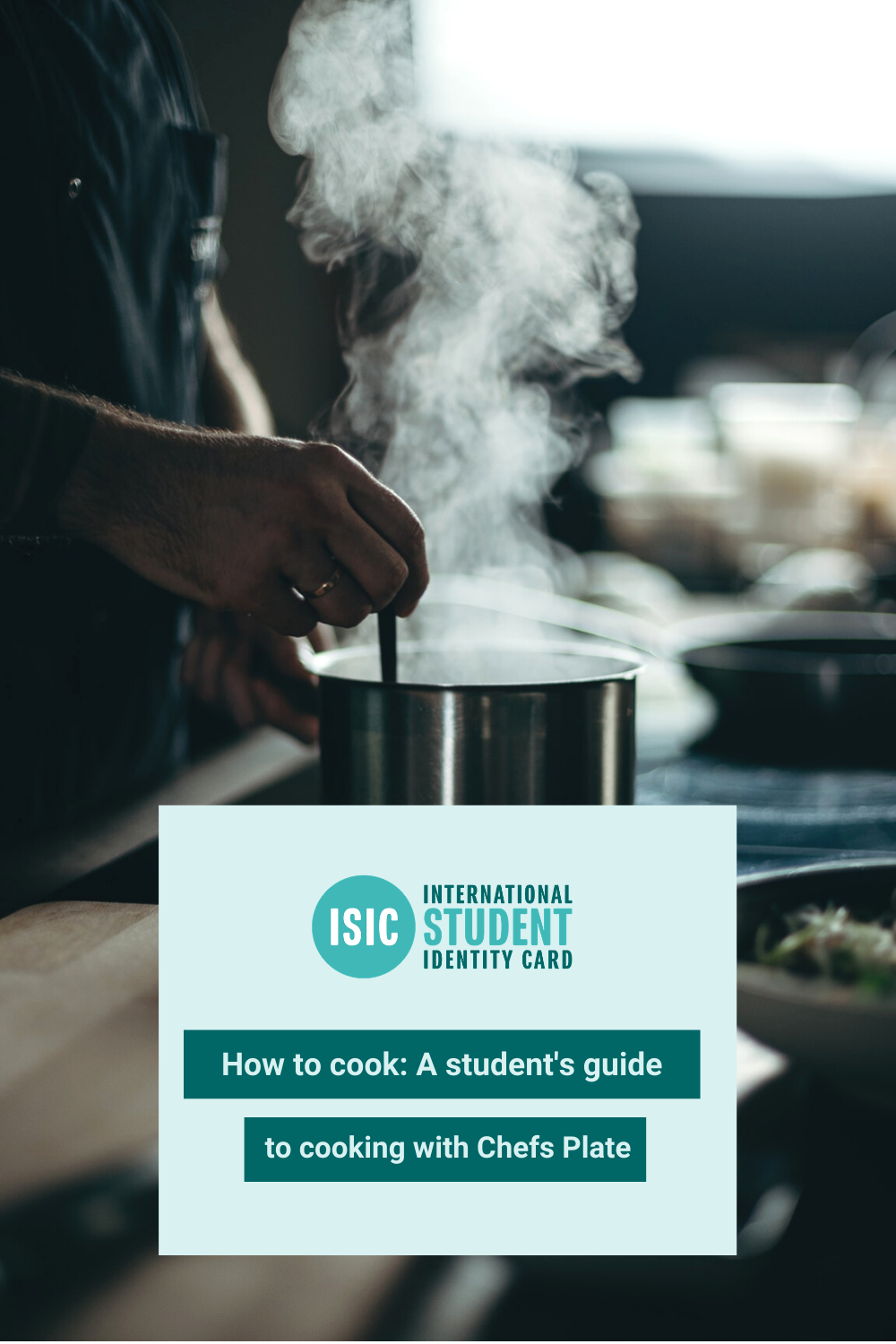 4.

 Follow the recipe card step by step
 After getting all the tools and necessary ingredients ready, it's time to read through the recipe card. I usually give one good read of the recipe I'll be following before I start cooking – I do this to make sure I haven't forgotten anything I need to start cooking. Then, once I give the card a quick read through, I follow the recipe card step by step! 
 5. Enjoy your meal and clean up when you want to
Once you are done cooking, you will either be ready to eat your meal or want to clean up the mess you've created. While there is no wrong approach, go with what you're feeling. I was taught through my cooking class to clean up before we ate the meal we made and I've been doing that every time I make a meal, however there are times that I'll really be hungry that I clean up my mess after I eat my meal.     Now that you know some of the best tips to cooking any meal, make sure you get the exclusive offer With Chefs Plate! ISIC Canada cardholders can get up to 22 free meals with Chefs Plate – Get the offer here by verifying your ISIC card. Cooking does not have to be a hard thing to do, these tips are just some of the ways to make the process easier and a little more fun!  
What is ISIC?
The International Student Identity Card (ISIC) is for both domestic and international full-time students and is your passport to access student discounts in Canada and around the world. An ISIC card is the only internationally-recognized student ID, making cardholders members of a truly global club. Every year more than 4.5 million students from 130 countries use their ISIC to take advantage of offers on travel, shopping, museums and more, worldwide. Check out our website 
https://isiccanada.ca/
 for more information.